Dhawa Hotel, CAYO SANTA MARIA

★

★

★

★

★
Cayo Santa Maria, Brujas & Ensenachos, Villa Clara, Cuba.. Tel.: (+53 45) 35 0893 /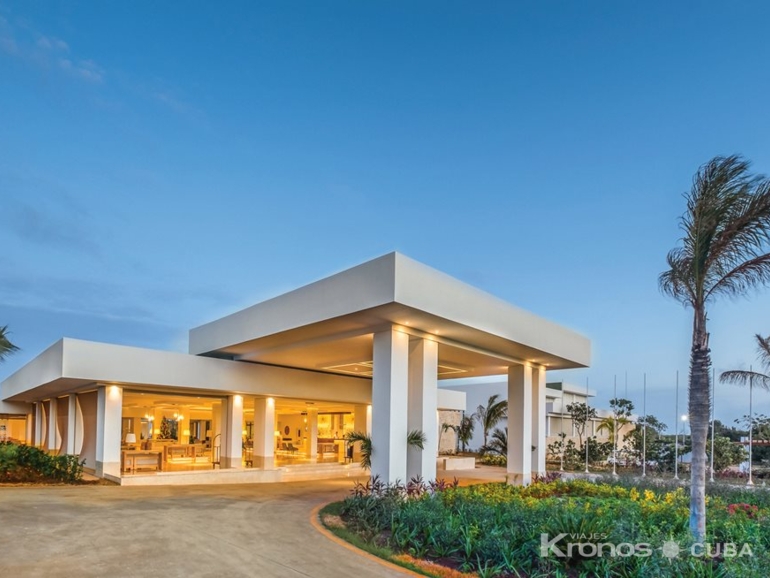 A minimum of 4 night stay is required!
The new luxury hotel Dhawa Cayo Santa María is located in Cayo Las Brujas, approximately 1 hour and a half from the Santa Clara International Airport, and represents the first investment of the Bayan Tree Hotels & Resorts group on the island. It will be the first and only hotel in Cuba with a "Lifestyle Concept".
These hotels are considered the next generation of boutique hotels and consist mainly of hotels driven by hotel chains that "borrow" elements from intimate hotels to which they add the advantages that only a chain can offer.
Ideal for family holidays, couples and groups, it has the best fun, exciting activities, excellent entertainment and gourmet dining options; All with the best care and service.
Dhawa Cayo Santa María has 516 rooms called "Cocoons" duly equipped with a desk, 32-inch LED TV with cable, WIFI, direct telephone, alarm clock, hairdryer, iron, shower, electric coffeemaker and minibar.
Bars and meals are very well covered with 5 restaurants and 4 bars and a selection of foods including French, Italian, the Old American West and an international buffet.
Clean from the lobby to the rooms, this hotel already receives five star reviews from the first guests arriving. All those who have stayed there until now only tell beautiful descriptions about the property, the service, the staff, the food and more!
Hours and Conditions
Check in

16:00 Hrs

Check out

12:00 Hrs
DELUXE Room

43 m2 (View room facilities)

PREMIUM DELUXE OCEAN VIEW Room

(View room facilities)

Deluxe Partial Ocean View

(View room facilities)

Junior Suite Ocean Front

(View room facilities)

One-Bedroom Suite

(View room facilities)

---

Dining conditions

A variety of atmospheres and culinary options.
The menus and times of the restaurants and bars may be subject to change depending on the season and hotel occupancy.
Non-smoking areas.
Reservations and dress code (formal) for dinner in the specialist restaurants.
Wines at lunch and dinner.
3 meals daily and 24 hours snacks and drinks service.
Unlimited alcoholic and non-alcoholic beverages.
Diet and vegetarian dishes (on request).
Live entertainment at some restaurants.

Services and Facilities

($) Services with additional charge