Grand Aston Cayo Las Brujas Beach Resort & Spa Hotel

★

★

★

★

★
Cayo Las Brujas, Caibarién , Villa Clara, Cuba. Zip Code: 50 100.. Tel.: (+53 42) 35 0500 / (+53 42) 35 0840 /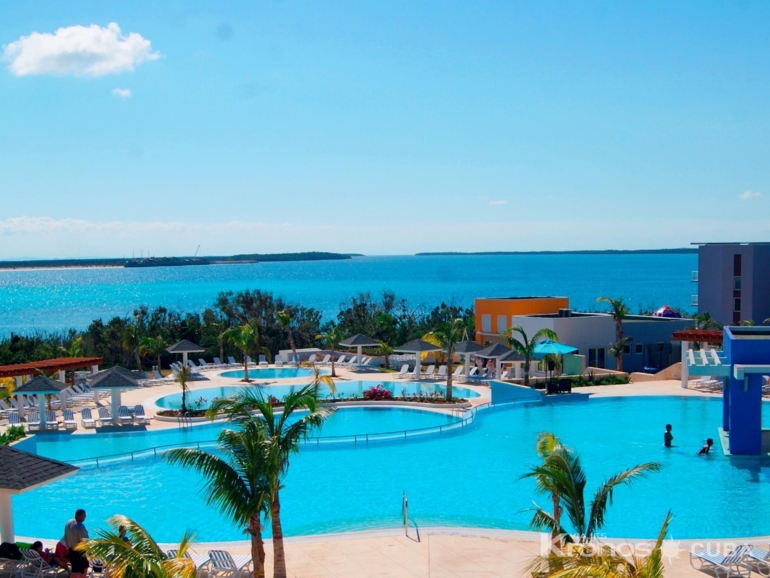 Minimun stay of 5 nights!
Come to the archipelago of islands most paradisiacal of the Caribbean Sea. Grand Aston Cayo Las Brujas Beach Resort & Spa is a beach resort for groups of families, groups, weddings and honeymoons, where you can enjoy high standards in the quality of its services. Its beach is ideal to relax admiring its seabed.
The hotel is located in Cayo Las Brujas, the first of the keys that crosses the Pedraplén to Cayo Santa Maria located in the middle portion of the Jardines del Rey Archipelago, is located on the first line of a 2-kilometer-long beach. This facility is distinguished by its magnificent gardens and open spaces, as well as its wonderful ocean view from almost all points of the hotel.
In the Grand Aston Cayo Las Brujas Beach Resort & Spa you will find gastronomy for all palates, with the best options of local and international cuisine. Enjoy your stay with the best culinary. In addition, within the package "all inclusive" you will have access to five bars with cocktails and various liquors. A delicious breakfast buffet is served every morning at the property's restaurants.
Hours and Conditions
Check in

16:00 Hrs

Check out

12:00 Hrs

Conditions

CLIENT GUARANTEES AND RIGHTS OF THE OPERATOR AND THE HOTEL WITH REGARDS TO RESERVATIONS, CANCELLATIONS AND NO SHOWS. - In the case of cancellations made less than 10 days before the arrival of the guests, the Hotel may bill, at its discretion, the Agency for the price of one night according to the plan booked. This also applies to "No Shows."
SEA VIEW Standard Room

37 m2 (View room facilities)

GARDEN VIEW Standard Room

37 m2 (View room facilities)

One-Bedroom Suite

70 m2 (View room facilities)

Superior Vista Mar Room

50 m2 (View room facilities)

Garden View Room - Adults Only Over 18 Years Old

37 m2 (View room facilities)

Ocean View Room - Adults Only Over 18 Years Old

37 m2 (View room facilities)

Ocean View Superior Room - Adults Only Over 18 Years Old

50 m2 (View room facilities)

One Bedroom Suite - Adults Only Over 18 Years Old

70 m2 (View room facilities)

Two Bedroom Suite - Adults Only Over 18 Years Old

111 m2 (View room facilities)

FAMILY Suite Room

111 m2 (View room facilities)

---

Dining conditions

A variety of atmospheres and culinary options.
Unlimited alcoholic and non-alcoholic beverages.
The menus and times of the restaurants and bars may be subject to change depending on the season and hotel occupancy.
Non-smoking areas.
Reservations and dress code (formal) for dinner in the specialist restaurants.
Wine served at lunch and dinner.
Diet and vegetarian dishes (on request).
Live entertainment at some restaurants.
Continental breakfast and tea time service.

Services and Facilities

($) Services with additional charge