Royalton Cayo Santa María Resort & Spa Hotel - Adults Only Over 18 Years Old

★

★

★

★

★
Cayo Santa María, Caibarién, Jardines del Rey, Villa Clara, Cuba. Postal Code: 52 610.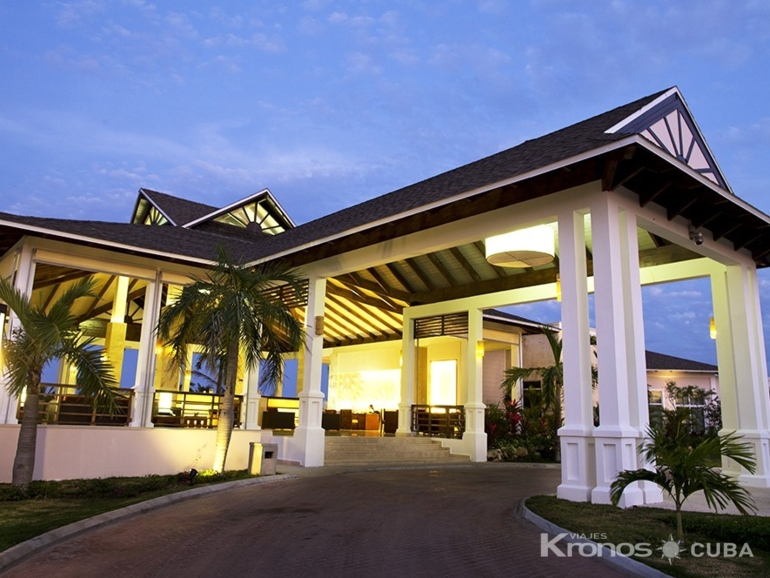 A minimum of 5 night stay is required!
The Royalton Cayo Santa Maria Resort & Spa Hotel was built as a sumptuous, chic & unique adult's only resort in which every space, facility and amenity has been strategically designed to elevate and exalt the quality of our service, with the laid-back, relaxed and romantic feel and flair that the Caribbean has to offer.
Our guests will have a memorable vacation when stay at this intimate adults only luxury beachfront resort. the resort the ideal place to have a quiet getaway, honeymoon, or beachfront wedding ceremony.
Hours and Conditions
Check in

15:00 Hrs

Check out

12:00 Hrs
Junior Suite Room

118 rooms

(View room facilities)

1 Two-seater sofa
2 Armchairs
Room's service 24 hrs
Air Conditioning
Balcony or Terrace
Bathrobe and slippers
Bathroom's scales
Bathroom with bath/shower
Bedroom
Bedside tables
Butler service
Caribbean sea views
Ceiling Fan
Closet
Coffee and Tea Maker
Coffee tables
Connecting rooms
Direct-dial telephone in bedroom & bathroom
Dressing table
Dressing table chair
Voltage(current):220 V/60 Hz
Furnishings in the Balcony
Furnishings in the Terrace
Hairdryer
Iron and ironing board
King-size or twin beds
Living room
Luggage rack
Minibar (restocked daily)
Nightly turndown service
Pillow's menu
Pool views
Reading lamps
Remote control for TV
Rooms cleaned daily
ROYALTON Services & Facilities *
Safety deposit box
Satellite LCD TV
TV-minibar table
Umbrellas
Vanity mirror
VIP bathroom amenities

×

ROYALTON Suite Room

4 rooms

(View room facilities)

1 Two-seater sofa
2 Armchairs
2 Satellite LCD TV's
2 Seater sofa
Room's service 24 hrs
4 Chairs
Air Conditioning
Balcony or Terrace
Bathrobe and slippers
Bathroom's scales
Bathroom with bath/shower
Bedside tables
Breakfast area
Butler service
Ceiling Fan
Central table
Coffee and Tea Maker
Coffee tables
Direct-dial telephone in bedroom
Dressing closet
Dressing table
Dressing table chair
Voltage(current):220 V/60 Hz
Furnishings in the Balcony
Furnishings in the Terrace
Garden views
Hairdryer
Iron and ironing board
Jacuzzi on the terrace
King-size or twin beds
Late check-out
Living room
Luggage rack
Minibar with premium beverages
Nightly turndown service
Pillow's menu
Pool views
Powder room
Reading lamps
Remote control for TV
Rooms cleaned daily
ROYALTON Services & Facilities *
Safety deposit box
Sea views
TV-minibar table
Two-story duplex room
Umbrellas
Vanity mirror
VIP bathroom amenities
Wet bar
Whirlpool bath tub

×

---

Dining conditions

A variety of atmospheres and culinary options.
Unlimited alcoholic and non-alcoholic beverages.
24 Hour Unlimited dining and premium drinks.
24 Hour Room Service.
Non-smoking area.
Reservations and dress code for dinner in the specialist restaurants.
Diet and vegetarian dishes (on request).
Live entertainment at some restaurants.
Continental breakfast and tea time service.

Services and Facilities

($) Services with additional charge